A Message From Our Chairman
Lord Lamont, UK Trade Envoy to Iran
Since my last message in September, the most significant news relating to Iran must be the election of Joe Biden as President of the United States in succession to Donald Trump. Biden has clearly stated his intention to bring the United States back into the JCPOA. While this must be a welcome indication of the direction a new Democrat administration is likely to take, there has been much analysis as to how difficult it may prove to be. Indeed, Biden's own statements on the matter hardly map out a path to an improvement in Iran's relationship with The West.
In September Biden gave CNN an opinion piece (Joe Biden: There's a smarter way to be tough on Iran (opinion) - CNN) in which he described President Trump's unilateral approach to Iran as a failure in its attempt to limit Iran's nuclear development. While Biden remains staunchly opposed to Iran acquiring a nuclear weapon, he does wish to open the door to diplomacy. In the opinion piece, he confirms a willingness to return the USA to JPCOA participation as a starting point for follow-on negotiations, provided Iran returns to strict compliance first. Biden sets out some of the objectives that he would wish to achieve and methods he would employ. These include strengthening and extending the deal's provisions and using 'targeted sanctions' to address the other well-known arguments the US has with Iran. Based on this opinion piece, it is difficult to see what Biden might be prepared to offer the Iranians in return. Yes, he confirms that the US in a new diplomatic campaign would ensure the sanctions would not hinder Iran's fight against Covid 19. But on the surface, there is no indication that in return for compliance with the JCPOA provisions plus concessions on other issues, Iran would be any better off than it was in the period immediately following the implementation of JCPOA.
As members of the Chamber know all too well, the lifting of sanctions in January 2016 by the US, UK and other signatories to the JCPOA did not return Iran to expected levels of trade with the west. Access to dollars remained blocked and Iranians learnt that government lifting of sanctions did not convert into willingness on the part of Banks in Europe and the US to trade with Iran. It is hard to see why the government in Iran would concede yet more ground to return to the limited benefits they obtained prior to Trump's withdrawal from JCPOA.
Responses by Khamenei and Rouhani to Biden's position were reported last week and, while not rejecting a planned return to JCPOA by the USA and indeed seeming to encourage a dialogue, they did rule out an extension of the deal to include issues such as Iran's missile programme and regional operations.
It will be difficult to reach an agreement on a new and improved deal which will be seen, as it must be, as a win - win for both Iran and the USA. There will be a lot of public positioning and private negotiation. Both governments will encounter domestic opposition and entrenched foreign interests. But it is achievable and it is to be hoped the UK will do what it can to help achieve it.
Lord Lamont of Lerwick - December 2020
Click here to view archived Chairman's Messages
---
A COVID Deal with Iran
It shouldn't be necessary - but in today's world it is: without fresh international intervention Iranians will not receive the supplies of Covid vaccine that their government has purchased.
The reason for this bizarre and inhumane situation is that US unilateral financial sanctions on Iran, and on anyone doing business with Iran, are so stringent that no financial intermediaries are willing to deal with Iran's Central Bank to enable payment for the supply.
The US has always alleged that humanitarian sales to Iran are exempt from sanctions. Though true in the text of their law, this is a dead letter, not being accepted for years past by firms and banks as sufficient assurance that they would not be forced to lose all-important US business if they did Iranian business.
Fortunately, a President with a conscience is about to take over in the US. And amidst his mountain of concerns, there is hope that fixing some of the perverse behaviour towards Iran of his predecessor's administration will feature.
Just how the US could help with Iran's pandemic dilemma is set out in an article published on 3 January in the Los Angeles Times, which can be found here. It is by senior former US Ambassador, and Iran expert par excellence, John Limbert, and Bahman Bakhtiari.
As British Ambassador to Iran, I accompanied HRH the Prince of Wales when he visited Bam under the auspices of the British Red Cross after the 2003 earthquake. John Limbert is right about what the precedents - of US assistance for Iranian earthquake victims, and of Iranian willingness to receive it - offer for today's desired acts of Covid diplomacy.
Since this article and our comment were written, the Supreme Leader, Ayatollah Khamenei has said that vaccines should not be imported from the US and UK because those countries were not to be trusted - he alleged that we might try to use Iranians for vaccine trials. There has been a fierce reaction in Iran to the his comments and the proposed ban. One pundit commented "So this is what is meant by rule of the jurist". It was also pointed out that Ugur Sahin the Turkish founder of Bion Tech that collaborated with Pfizer received an Iranian decoration presented by the Leader's personal physician, once Minister of Health, for his work on vaccines. Unless he changes his mind, or the Iranians get round it by, say, importing the Oxford vaccine from a manufacturing centre outside Britain such as India, there will be yet more obstacles to protecting Iranians soon.
Sir Richard Dalton
---
Trade Restrictions on Iran
BICC requires all Members, as a term of Membership, to observe applicable UN, EU and UK sanctions and recommends that they take account of US and other sanctions law where it might affect them directly or indirectly.
BICC is able to provide understanding of the sanctions and help in compliance.
For a comprehensive view on this subject, please go to our trade restrictions page.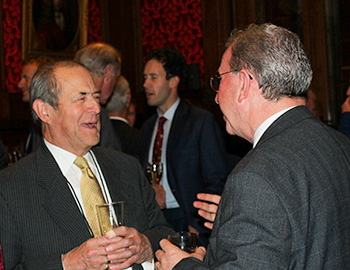 ---
BICC Support for Visa Applications
Some of our members have recently encountered difficulties in applying for Visas to visit Iran or to bring potential or existing Iranian customers to the UK.
We would remind members that BICC can support applications for bona fide business visitors by supplying a letter of support which may be submitted along with other relevant documentation at the time of application. We cannot guarantee that the application will necessarily be granted, but a supporting letter from BICC can help. Members who wish to take advantage of this service are advised to contact BICC giving maximum notice in advance of the application.
This service is only available to members of BICC.
BICC also works with our partner organisation in Tehran, the Irano-British Chamber of Commerce, to support members of that organisation planning to come to the UK on bona fide business visits.
---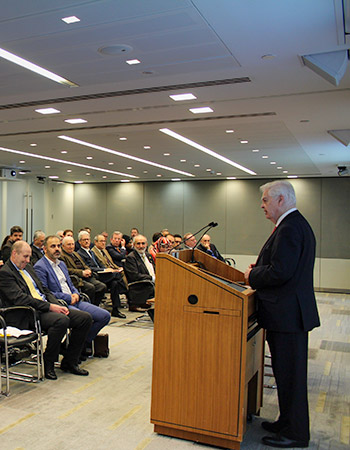 ---
Iran and the Financial Action Task Force (FATF)
Click here to view archived information on FAFT
---
Join the BICC
Priority Networking.
Business Information.
Trade Delegations.
Visa Support.