A Message From Our Chairman
Lord Lamont, UK Trade Envoy to Iran
President Trump has not quite torn up the Iran nuclear agreement but taken a big step towards getting others to do so. The President will be seen as undermining trust in the United States. Why should anyone ever make an agreement with the US again?.
The decision was made against the advice of Trump's own Secretary of State, and all the European participants in the negotiations. No one other than President Trump believes Iran has broken the agreement. Who should we believe the IAEA or the US President? His decision will undermine the position of the pragmatic President of Iran who wants to open the country up to the rest of the world.
Lord Lamont of Lerwick - October 2017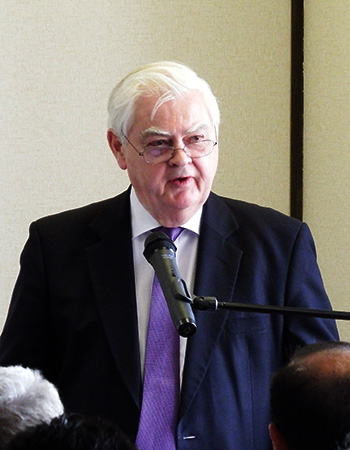 A Further Message From Our Chairman
Despite the potential difficulties for the future raised by President Trump's statement on 13th October, Iran remains open for business. Overseas traders and investors from countries around the world are being welcomed with open arms and this can be expected to continue.
BICC believes that trade and investment between countries fosters understanding between them. With understanding, tensions can be reduced; something badly needed in the Middle East in these times.
Lord Lamont of Lerwick - October 2017
---
UK Iranian Trade News
---
Financial Action Task Force (FATF)
We welcome the recognition of the Financial Action Task Force (FATF) that Iran has a high level of political commitment to addressing AML/CFT issues, and in seeking technical assistance in the implementation of the Action Plan and the consequent FATF decision to suspend counter measures. Click here to see FATF's statement
---
Trade Restrictions on Iran
BICC requires all Members, as a term of Membership, to observe applicable UN, EU and UK sanctions and recommends that they take account of US and other sanctions law where it might affect them directly or indirectly.
BICC is able to provide understanding of the sanctions and help in compliance.
For a comprehensive view on this subject, please go to our trade restrictions page.