A Message From Our Chairman
Lord Lamont, UK Trade Envoy to Iran
At the end of last month US Secretary of State Mike Pompeo met with his German counterpart Heiko Mass to discuss a number of foreign policy issues. During the Question and Answer session of the joint press conference , Pompeo stated that:
'There are items that are sanctioned and there are items that are not. Those items that are subject to sanctions, we will do our best to enforce the American sanctions regime that is put in - has been put in place. But for those that aren't - for humanitarian goods, things that are permitted to move, whether they move through INSTEX or through another mechanism - those are lawful and appropriate and are permitted to continue under the sanctions laws that we've put in place. And so when we think about INSTEX, if it is aimed at facilitating the movement of goods that are authorized to move, it's unproblematic.'
This statement categorically expresses the US acceptance of trade in humanitarian goods. However, members of BICC will be aware from the personal briefing provided to us by Per Fischer , Head of INSTEX , that there are still a number of obstacles to negotiate before Instex is able to deliver its leading priority - transactions in humanitarian goods. Experience continues to show that for UK companies in sectors such as Agritech , Healthcare and pharma , the single biggest obstacle remains the U.K. banking system which will not at this stage handle such transactions. Various items on Twitter are suggesting that an oil-for -goods programme along the lines once operated by the UN for Iraq is under discussion but, this may also take some time to put in place.
Until such time as Instex or any oil-for-goods programme is up and running , we believe that alternative means of ensuring humanitarian supplies of U.K. origin reach Iran needs to be put in place as a matter of urgency. BICC is discussing possible ideas with HMG. We are also developing the idea of a conference to follow last year's successful healthcare conference which was held jointly with the Department for International Trade.
We will keep you informed of progress in these two areas.
Lord Lamont of Lerwick - June 2019
Click here to view archived Chairman's Messages
---
BICC Support for Visa Applications
Some of our members have recently encountered difficulties in applying for Visas to visit Iran or to bring potential or existing Iranian customers to the UK.
We would remind members that BICC can support applications for bona fide business visitors by supplying a letter of support which may be submitted along with other relevant documentation at the time of application. We cannot guarantee that the application will necessarily be granted, but a supporting letter from BICC can help. Members who wish to take advantage of this service are advised to contact BICC giving maximum notice in advance of the application.
This service is only available to members of BICC.
BICC also works with our partner organisation in Tehran, the Irano-British Chamber of Commerce , to support members of that organisation planning to come to the UK on bona fide business visits.
UK - Iran Shipping
BICC greatly regrets the latest turn of events in UK-Iran relations. The British position has been to try to maintain trade with Iran despite US policies and the formation of Instex has been a major effort on HMG's part to facilitate that trade.
BICC has made consistent efforts to promote trade between the two countries consistent with the lifting of sanctions following implementation of JCPOA and with current British policy. Over the past 18 months we have made particular efforts to encourage humanitarian supplies from the UK to Iran.
The extension of the current tensions to British commercial interests in the region will make it even more difficult for UK companies to engage with Iran. BICC hopes that all sides will manage to find a speedy and satisfactory solution to the current serious difficulties.
Click here to view Archived Trade News
---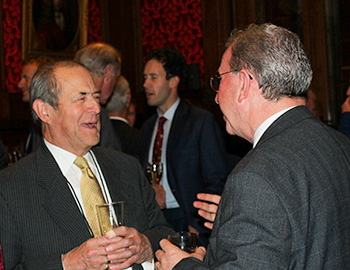 ---
Trade Restrictions on Iran
BICC requires all Members, as a term of Membership, to observe applicable UN, EU and UK sanctions and recommends that they take account of US and other sanctions law where it might affect them directly or indirectly.
BICC is able to provide understanding of the sanctions and help in compliance.
For a comprehensive view on this subject, please go to our trade restrictions page.
---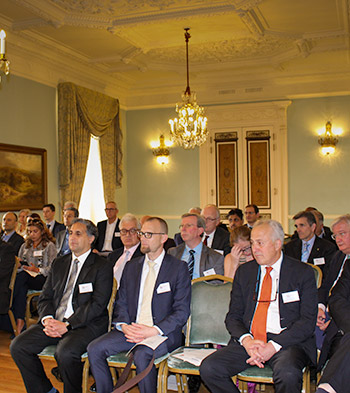 Iran's position on the JCPoA
Members and other friends of BICC will be closely following the news and Iran's position on the JCPoA. The text of the agreement can be found at this link:
In its decision to exceed the enrichment limits listed in article 7 of the document , the Iranian government has cited the USA's unilateral withdrawal from the agreement and re-imposition of sanctions as a breach of article 26 of the agreement. IE Iran asserts that the US broke the agreement first.
The Iranian government has called on the E3 to fulfil their obligations which are listed at article 19 and to compensate for the USA's withdrawal.
Article 36 , also cited by Iran , sets out the process by which E3 participants may trigger a challenge to Iran and conversely by which Iran can pursue a complaint against the E3.
We invite members and friends to look at those cited articles via the link above.
---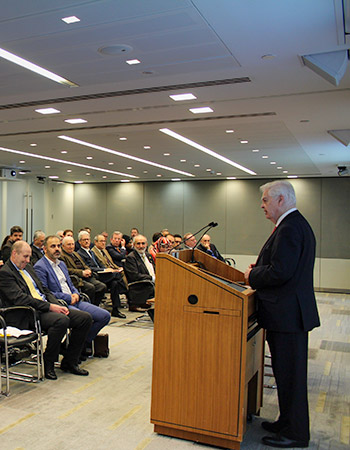 ---
Iran and the Financial Action Task Force (FATF)
Click here to view archived information on FAFT
---
Join the BICC
Priority Networking.
Business Information.
Trade Delegations.
Visa Support.
Download Membership Application Form
---